Rick R. Fuentes, Ph.D.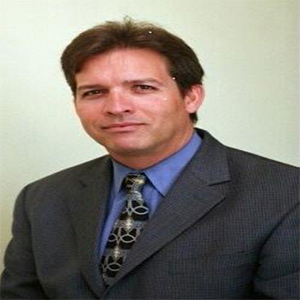 Office: 251-981-3664
Cell: 404-314-5253
Fax: 251-981-3665
Email: rfuentes@rd-ss.com
Rick R. Fuentes, Ph.D.

Dr. Fuentes is a founding partner of R&D Strategic Solutions, LLC. He has specialized in jury behavior and decision-making and the evaluation of complex evidence for more than 20 years. He has worked with trial teams on hundreds of civil and criminal cases involving issues of tort, contracts, anti-trust, intellectual property, product liability, and professional malpractice.
Through the use of focus groups, mock trials and surveys, he assists Trial Attorneys and in-house counsel in the development of persuasive jury messages and themes, witness preparation, jury selection and case valuation. He has provided testimony as an expert for change of venue motions. He has authored numerous professional articles on the topics of jury behavior and jury decision-making and he has appeared on numerous legal forums including CNN's Talk-Back Live, The Phil Donahue Show, and Court Television's series "The Art and Science of Jury Persuasion." He has been quoted in the Wall Street Journal and by NBC News.
Dr. Fuentes has been on the University of Montana Law School NITA Faculty where he lectured on jury selection and persuasion. He has delivered dozens of CLE programs around the country and is a regular speaker for the Georgia Institute of Continuing Legal Education, as well as at other local and National Bar Associations.
Education
Ph.D. (Applied Psychology); Texas A&M University
M.S. (Industrial/Organizational Psychology); Texas A&M University
M.Ed. (Counseling Psychology); University of Georgia
B.A. (Psychology/Business Administration); University of Georgia
Prior Experience
Vice President and Managing Director, DecisionQuest, Inc.
Managing Director, Litigation Sciences, Inc.
Instructor; Personnel/Human Resource Management, Georgia State University
Management Assessment Center, BellSouth
Program Development Manager, Coca-Cola Company
Selected Publications and Presentations
"Keeping Snakes Out of the Jury Box: An Analysis of the 'Reptile Method' and Tips to Defeat It," Corporate Counsel, January 25, 2017
"What Persuades Jurors," Expert Witness Seminar/Minnesota CLE, December 16, 2016, Minneapolis, MN
"Looking for Law in All the Wrong Places: Perspectives on the Best (and Worst) Product Liability Jurisdictions," Philadelphia Life Sciences CLE Day, November 10, 2016, Philadelphia, PA
"Diversity and Jury Panels," ASCDC Diversity Committee, November 7, 2016, Los Angeles, CA
"New Jurors on the Scene: Millennial Jurors and Their Effect on Product Liability and Other Litigation," Premerus Webinar, October 27, 2016
"Plaintiffs' Reptile Attack," AEGIS Claims Seminar, October 17, 2016, Scottsdale, AZ
"On the Importance and Advantages of Diversity in the Courtroom," Association of Southern California Defense Counsel-Verdict, Volume 2, 2016
"How to Captivate Jurors Like a Hollywood Movie Director," DRI: For The Defense, July 2016′
"To Mock or Not to Mock," CLM Product Liability Conference Demonstration/Panel, May 19, 2016
"Effective Impeachment and Rehabilitation in the High-Stakes Legal Malpractice Case," ABA National Legal Malpractice Conference Panel Discussion, April 2016
"Voir Dire in the Catastrophic Case," DRI Product Liability, February 4, 2016
"A Historical Overview of Jury Selection: Myths, Stereotypes, Mysticism and Practical Tips," DRI Product Liability, February 4, 2016
"Taking Advantage of Jurors' Decision Making Shortcuts," Georgia Defense Lawyers, Volume XII, Issue III Winter 2016
"Preparing Lawyers to Testify Effectively in Depositions," ABA Panel Discussion/Young Lawyers Section, June 2015
"Reap What you Sow: Using Technology to Pick the Right Jurors," DRI Product Liability, April 3-5, 2013
"Jury Persuasion in the Information Revolution Era," Presentation to the Alabama Defense Lawyers Association, June 14-26, 2012
"A Jury Harvest: Picking the Right People," DRI Drug and Medical Device Conference, May 11, 2012
"Risk Management: Developing and Testing Your Case," DRI Product Liability Conference, April 6-8, 2011
"Children's Products," DRI Product Liability Conference, April 6-8, 2011
"A Jury Consultant's Perspective on Anti Trust Trials," CLE presentation to the Minneapolis State Bar Association, December 2010
"Defending the Corporate Client in the Post Bail Out and Post Spill Era," Panel discussion at the Association of Corporate Counsel, Georgia Chapter, September 2010
"When and How to Use Jury Consultants, Focus Groups and Mock Trials," Presentation to the American Bar Association, Legal Malpractice Section, April 2009
"Race and Gender in the Courtroom," Diversity for Success Seminar, Defense Research Institute, June 2008
"The Land of Voodoo, Myths and Missed Opportunities – The Art and Science of Jury Selection," Presentation to the Defense Research Institute, Toxic Torts and Environmental Law Seminar, March 2007
"How Jurors Perceive Witnesses and How Witnesses Perceive Testifying: Implications For Effective Witness Preparation," Presented at Annual PLAC Meeting, Tucson, Arizona, 2007.
"Litigating Catastrophic Injury Cases," Presented at AEGIS Insurance Services, Claims Round-tables, 2007
"Juror Perceptions of the Pharmaceutical Industry Post-Enron: Some Implications for Trial Strategy," Paper and presentation to the Defense Research Institute, Pharmaceutical Products Litigation Section, 2003
"Using Story-telling Techniques to Craft a Persuasive Legal Story," The Criminal Practice Report, 1997
"The O.J. Simpson Aftermath: Changes in the Legal System?," Presentation to the American Bar Association, Orlando, Florida, 1996
"Five Key Questions for Consumers of Jury Research and Trial Consulting," Revolutionizing Litigation Management, 1995
"Tips for Voir Dire & Jury Selection," National Bar Association Magazine, 1993
"The Prejudiced Juror," Insurance International, 1992/1993
"Juror Perceptions in Employment Litigation," The American Lawyer, 1992
"Relationship Between Age and Job Performance: An Information Processing Approach," Experimental Aging Research, 1990
"Making Career Decisions in I/O Psychology," The Industrial/Organizational Psychologist, 1989