Rebecca (Becky) M. Fuentes, M.S.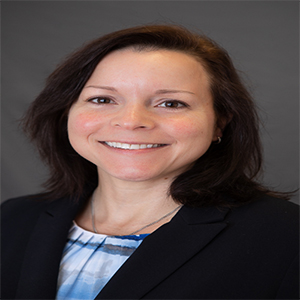 Cell: 954-638-9343
Fax: 678-395-3524
Email: bfuentes@rd-ss.com
Rebecca (Becky) M. Fuentes, M.S.

Becky Fuentes has assisted trial teams on hundreds of cases nationwide in several types of civil litigation including product liability, medical malpractice, securities fraud, toxic tort, intellectual property, anti-trust, and insurance cases. She has also worked on criminal cases involving white-collar crime and capital murder.
Becky has extensive experience preparing witnesses for deposition and trial testimony, developing juror profiles for jury selection, and assisting trial teams with jury selection and trial monitoring.
Becky has also provided court liaison and therapeutic services to clients involved in civil cases and criminal cases at both the state and federal level.
Education
M.S. (Counseling Psychology); Florida International University
B.S. (Psychology); University of Florida
Prior Experience
Therapist and Court Liaison
Spectrum Programs/ Miami Behavioral Health, Inc.
Therapist and Research Assistant
Child Anxiety and Phobia Program
Florida International University, Miami
Memberships
American Psychological Association
Selected Publications and Presentations
"Exposure-Based Cognitive-Behavioral Treatment for Phobic and Anxiety Disorders," Journal of the American Academy of Child & Adolescent Psychiatry,2003
"Mining Juror Feedback, a Critical Risk Management Tool: Use of Mock Trials, Focus Group Witness Preparation, and Post-Trial Interviews to Augment Risk Management Analysis," Georgia Society of Healthcare Risk Managers Conference, 2011