Alayna Lutz, Ph.D.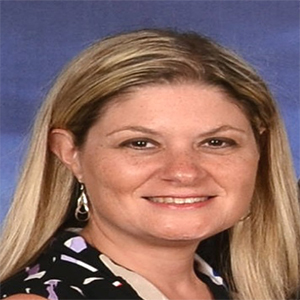 Office: 516-406-3242
Cell: 917-376-8092
Fax: 888-452-6980
Email: alutz@rd-ss.com
Alayna Lutz, Ph.D.
Alayna Lutz has specialized in jury decision-making for twenty years. Dr. Lutz earned her doctorate from the Interdisciplinary Social Psychology program at the University of Nevada, Reno. Throughout her academic and professional career, she has conducted research on juror and victim behavior.
Dr. Lutz has worked with trial teams nationwide on hundreds of cases involving all types of civil litigation including contracts, product liability, insurance, toxic tort, securities and accounting fraud, intellectual property, medical malpractice, and anti-trust, as well as criminal cases involving white collar crime. Dr. Lutz has worked with clients to develop case themes and the most effective arguments for trial.
Dr. Lutz also has a special expertise in forming juror profiles and crafting voir dire questions for jury selection. She has published several articles and has presented her research at numerous academic and professional conferences. She also has delivered CLE presentations on a variety of general topics including persuasion and jury decision-making.
Education
Ph.D. (Social Psychology); University of Nevada, Reno
M.A. (Social Psychology); University of Nevada, Reno
B.A. (Psychology and Criminal Justice, Honors Degree); University of Delaware
Prior Experience
Research Consultant, Office of Court Research, New York State Unified Court System
Graduate Research Assistant, Criminal Justice Dept., University of Nevada, Reno
Graduate Research Assistant, Grant Sawyer Center for Justice Studies
Lecturer, Sociology Department, Truckee Meadows Community College
Selected Publications and Presentations
"Picking a Jury: The Art and Science of Jury Selection," New Jersey State Bar Association's Civil Trial Advocacy Summer Institute, July 2018

"Keeping Snakes Out of the Jury Box – An Analysis of 'The Reptile Method' and Suggested Practices to Defeat it," ALM Corporate Counsel, January 2017

"How to Captivate Jurors like a Hollywood Movie Director," DRI's For the Defense, July 2016

"Picking a Jury," New Jersey State Bar Association's Civil Trial Advocacy Summer Institute, July 2016

"Technology and Techniques for More Effective Opening Statements," ALM General Counsel Conference, June 2015

"How to Persuade (and Not Offend) Jurors," The Legal Intelligencer Litigation Summit, September 2013

"Persuading the Jury," New Jersey Institute for Continuing Legal Education: Persuading Jurors to Vote for Your Side, November 2012

"Jury Persuasion in the Information Revolution Era," The Legal Intelligencer Litigation Summit, September 2012

"How Voluntariness of Apologies AffectsActual and Hypothetical Victims' Perceptions of the Offender," The Journal of Social Psychology, 2012

"The influence of accounts and remorse on mock jurors' judgments of offenders," Law and Human Behavior, 2009

"From Kobe Bryant to Saddam Hussein: A Descriptive Examination and Psychological Analysis of how Religion Likely Affected Twenty-five Recent High-profile Trials," Florida Coastal Law Review, 2007

"Celebrities in court: Legal analyses, psychological theory and empirical research," Vanderbilt Journal of Entertainment and Technology Law, 2006

"The function of social context in sexual harassment determinations: An empirical investigation," American Psychology-Law Society, March 2006

"The psychology of apology: Implications for the legal system," American Psychology-Law Society, March 2006

"Apologies in the legal system: Helping offenders, victims, and the community," Restorative Directions Journal, 2006

"Friendswriters offer 'Creative necessity' argument for sexual harassment: Justification or abuse excuse?" DePaul Journal of Art and Entertainment Law, 2005

"Controversy in the Courtroom: Implications of Jurors Questioning Witnesses," William Mitchell Law Review, 2005

"The role of gender composition in determining appropriate workplace communication," Organization for the Study of Communication, Language and Gender, October 2005

"Avoid bald men and people with green socks? Other ways to improve the voir dire process in jury selection," Chicago-Kent Law Review,2003
Memberships
Society for Empirical Legal Studies
American Psychology-Law Society
Sigma Xi, The Scientific Research Society